My ... Heart-Headed™... Mission
............<<<>>>............
#AdorableActivism
...Using Leverage as Leverage...
Have you heard, the word?!?!? Amy Wolfe of ...BE. HEART. NOW®… isn't going to wait around for a more Heart-Headed™ world ... she's literally creating it and making it happen!!!... Her work is #AdorableActivism at its finest....
Customizing Heart-Headed™ wire-worked miniature figures in various handcrafts and then utilizing her Perspective Photography skills ... to show exactly what a more Heart-Headed™ joyful world truly looks like...
This Long Island born, Santa Cruz residing, S.U.N.Y. New Paltz Art Education bachelor degree'd gal has many things up her sleeve, with plans for a Global fun FUN'draising Art Ed Extravaganza in the works.
She currently shares a storefront/gallery/studio @ Nectar on the west side in Santa Cruz.. hosting amazing local artists and art markets ... as well as ...beginning to offer makery workshops ...
The preciousness is constantly overflowing, fabulously fueling and propelling Amy's immediate focus a.k.a... 'MIGHTY' mission. Using the levity of ...BE. HEART. NOW®..., as leverage to raise awareness for the much needed, long overdue 5th World Conference on Women thru the United Nations (5WCW).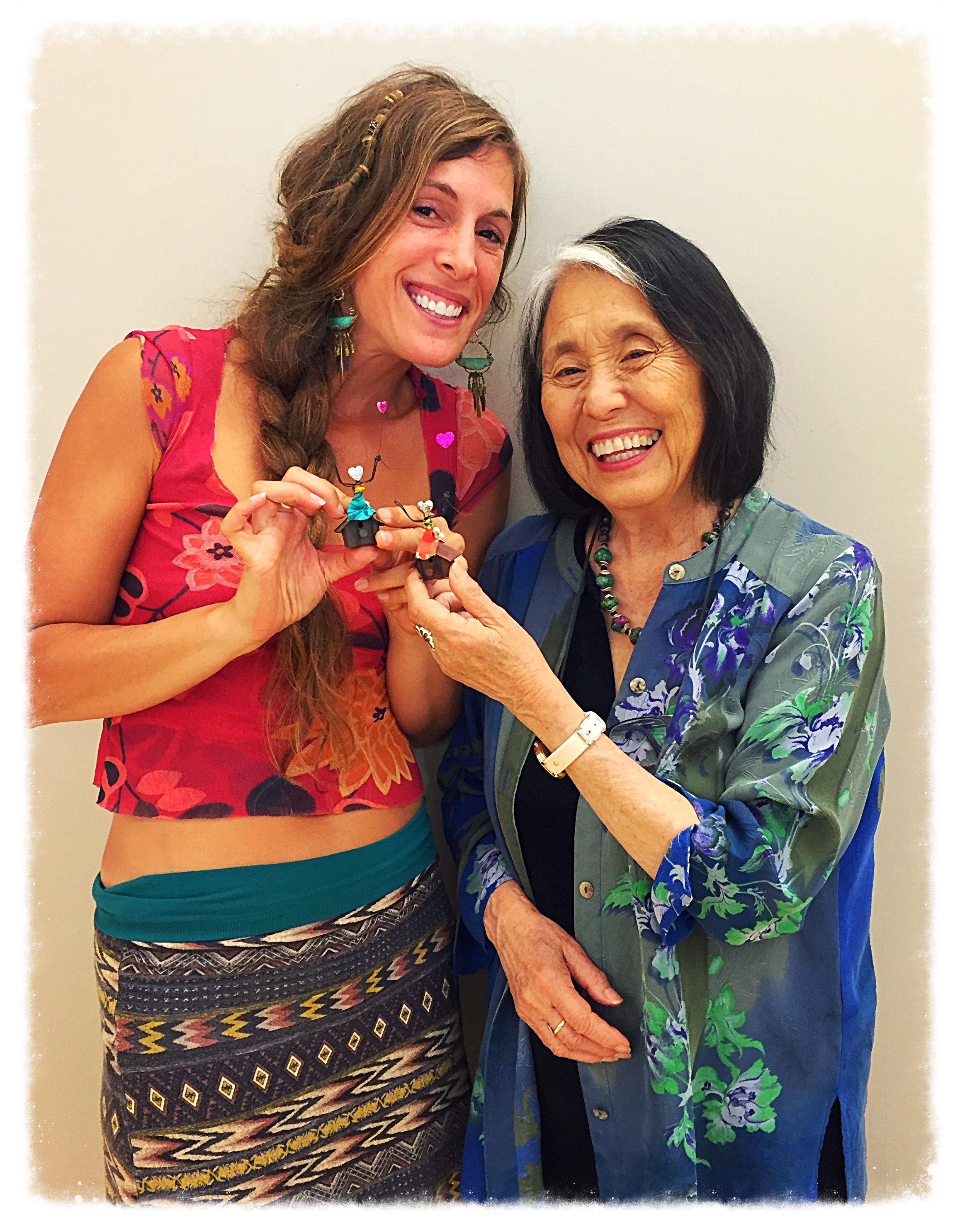 WHENEVER YOU GET THE CHANCE.... ASK ME ABOUT OR LOOK UP JEAN SHINODA BOLEN... JUNGIAN ANALYST, AUTHOR, DOCTOR, ACTIVIST AS WELL AS ..BEING ONE OF MY BIGGEST INSPIRATIONS, TEACHING ME OPEN HEARTED PERSEVERANCE WITH VISIONARY THINKING, PUTTING MY LOVE, MY MAGICAL WAY, INTO ACTION AS WE SHIFT INTO THESE NEW EXCITING TIMES!!
...Be. Heart. Now®... Mantra...
"Promot'n Peace thru Preciousness!" is my FUN-damental memorable mantra and heart to the art of ...BE. HEART. NOW®... I indulge in many techniques to enhance and radiate the fun, whimsical flavor and labor of LOVE that I thoroughly thrive from and strive to share!!!!
My multi-faceted , irresistibly precious combo of hilarity, heart and praise, is the ALMIGHTY recipe that allows my collections of handmade happiness and photography to hijack hearts and gracefully gateways my peaceful promot'n pursuits....
My seriously divine jewelry line aptly called Vah'klempt... perfectly counter-balances the silliness adding some ah'ddictive yiddish hutzpah to the collections! Still serious yet with 'ah' fun phonetic twist to 'verklempt'... Meaning 'choked with emotion.' All in all ... Get out ur hankies!!!..... It's tearfully AH'MAZING!!
Graciously grooving between silly and sacred, I'm ALWAYS forever n' AWE when patrons can REFLECT, RECOGNIZE and ROCK with me within these two ESSENTIAL radical realms!! All my offerings, eagerly invite you to..... redefine the human design, ...Be. Heart. Now®... and fully shine!!